The difference between ester-based and ether-based Polyurethane Tubing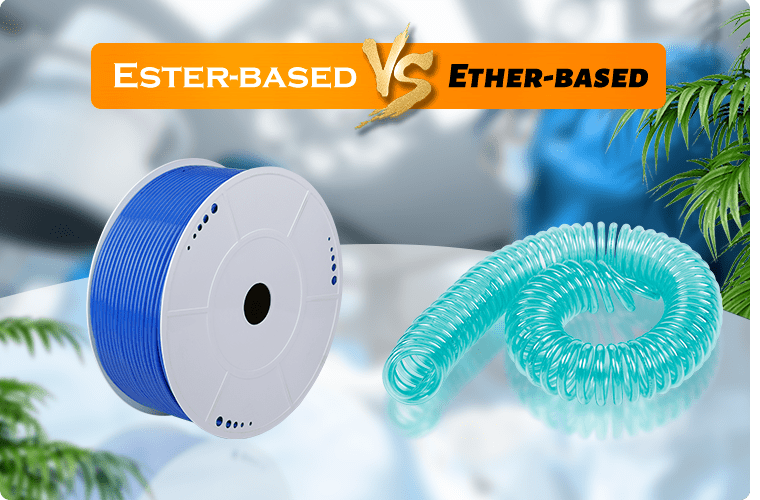 Ester-based type and Ether-based type are the two basic types of Polyurethane tubing, they all have good chemical resistance and mechanical performance such as abrasion resistance and tear resistance.

Because of the different polyols used in the formulation, these two types of PU tubes exhibit different properties.

Ester-based PU tubing has excellent abrasion resistance and tensile resistance with lower cost. In contrast, Ether-based PU tubing has low water absorption, hydrolysis resistance, fungi resistance, low temperature resistance, and effectively Ultraviolet resistance.
The disadvantage of Ether-based type is that its production cost is higher than regular Ester-based type.
Performance Contrast of Ester-based and Ether-based Polyurethane Tubing:

Tensile resistance
Ester-based > Ether-based
Tear resistance

Ester-based > Ether-based

Abrasion resistance

Ester-based > Ether-based

Chemical resistance

Ester-based > Ether-based

Transparency

Ester-based > Ether-based

Bacterial resistance
Ester-based

<

Ether-based
Moisture evaporation

Ester-based < Ether-based

Low temperature impact toughness

Ester-based < Ether-based