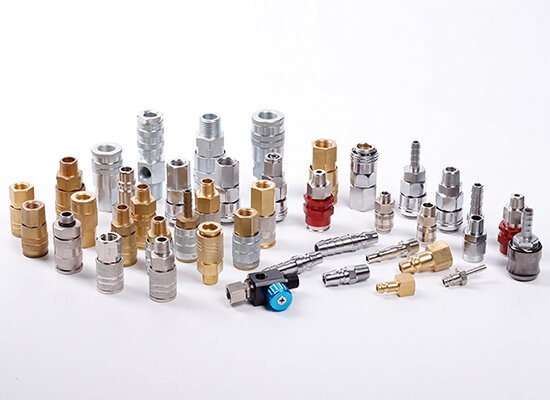 Pneumatic Quick Coupling
Pneumatic quick coupling is a device that quickly connects and disconnects fluid pipeline systems. It is often used for pipelines that need to be switched on and off frequently.

According to different standards, it can be divided into American style, European style, Japanese style, British style, etc. The American style is mainly based on Parker's standard.
Our pneumatic quick coupling are easy to be operated and used in safe, and have a long work-life. They are highly interchangeable with several major brands such as Parker, Foster, Hansen, etc.
Common applications include lawn mowers, pneumatic tools, air compressors, and auto parts industries. Please note that most of male plugs of pneumatic quick couplings are thru-type without self sealing function, if the medium is oil, water and other fluids, please choose closed type hydraulic quick coupling.
For more information, please feel free to Contact with us.
◆ American Type Quick Coupling
◆ European Type Quick Coupling
◆ Japanese Type Quick Coupling