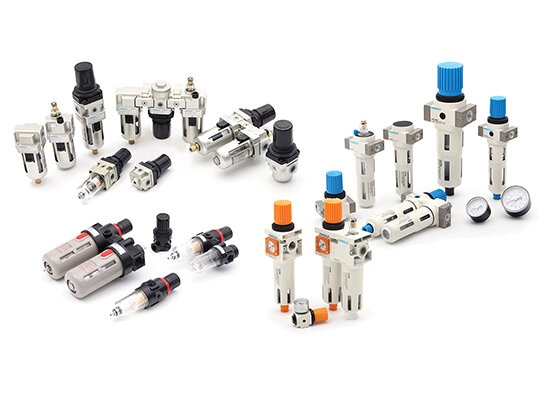 Air Source Treatment Unit
Air source treatment components include air filter, air regulator, lubricator and auto drainer end.

A pneumatic filter is a device which removes contaminants from a compressed air stream. This can be done using a number of different techniques, from using a "media" type that traps particulates, but allows air to pass through to a venturi, to a membrane that only allows air to pass through.

A pressure regulator is a control valve that reduces the input pressure of a fluid to a desired value at its output. Its primary function is to match the flow of gas through the regulator to the demand for gas placed upon it, whilst maintaining a constant output pressure.