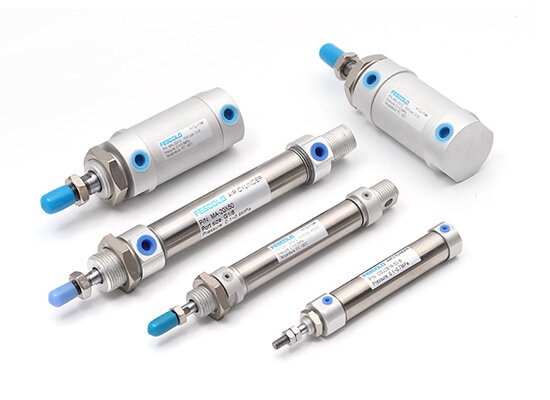 Mini pneumatic cylinder
Mini air cylinder pneumatic, also known as Miniature pneumatic cylinder, is usually made of stainless steel or aluminum alloy round barrel. The cylinder diameter range is from 6mm to 40mm, and it is generally installed in a relatively small space.

MA and DSN stainless steel mini air cylinder can be used in the food industry or in corrosion-resistant environments. Compared with large-sized cylinders such as SC, DNC, SU, etc., miniature air cylinders are small in size, light in weight, easy to install and with lower production cost.
The reed sensor switch for the mini cylinder can be selected from the CS1-U and CS1-S series, but requires an additional fixing belt to install.
Parameter
◆ Working pressure: 0.1~1.0MPa
◆ Ambient temperature: -20~80℃
◆ Applicable fluid medium: Compressed air, non-corrosive gas
◆ Operating speed: 30-800mm/s
◆ Applicable reed switch types: CS1-S, CS1-U series, etc.