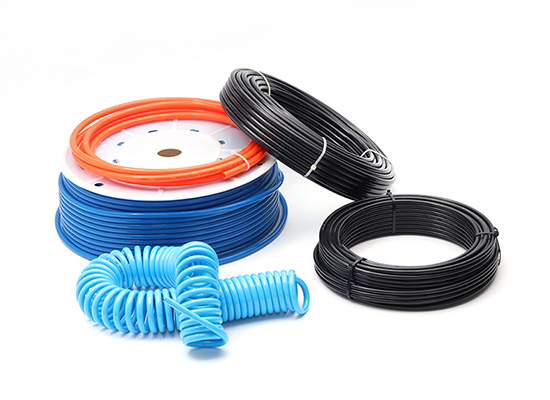 Air Tubing
Air Tubing series include PU tubing, Nylon tubing, PE tubing, PVC tubing, PFA etc.

Polyurethane (TPU) is a polymer composed of organic units joined by carbamate (urethane) links. PU tubing's function and characteristic: with good performance in oil resistance, anti-aging, high elasticity and good appearance. Normally, it's working temperature is -25 ℃ to 70 ℃. Its working pressure range is 0~10bar.
Nylon is a generic designation for a family of synthetic polymers, more specifically aliphatic or semi-aromatic polyamides. Nylon tubing is with good performance in moisture resistance, seawater or salt water resistance, and also good anti-aging performance, it's working temperature is -40 ℃ to 120 ℃, and working pressure range is from 0~20bar.