Food processing and packaging equipment, such as this citrus-handling conveyor line, make extensive use pneumatics for actuation.Automation Direct serves this competitive market by offering varies Series double-acting air cylinders, which are available in a wide variety of mounting configurations, bores, and strokes.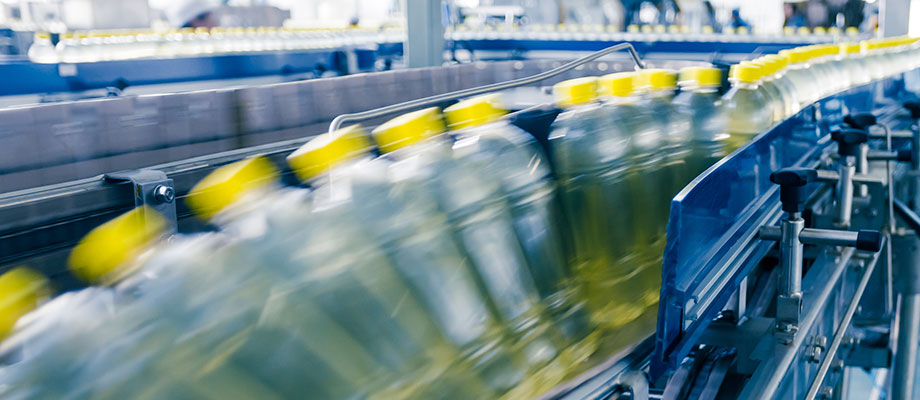 Packaging equipment makes extensive use of pneumatics technology because of its many benefits, and pneumatic cylinders prove especially versatile. They provide an economical and compact means of generating linear motion and also are clean, safe, and reliable.

Force applied by the cylinder is easily controlled by regulating pressure, and using an electronic regulator provides adjustable force on demand. Speed can be adjusted using simple needle valves or an electronic proportional valve that varies flow based on a control signal.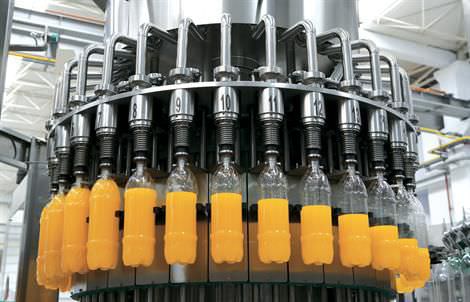 Pneumatics is widely used in many packaging machines to drive motion and actuate machine sequences. It is a clean, reliable, compact, and lightweight technology that provides cost-effective control and actuation to help packaging machine designers create innovative systems while staying competitive.
Manifold valve technology plays a central role in the performance and effectiveness of pneumatic systems. Recent developments in this technology have increased pneumatic flexibility, modularity, and ability to integrate with and be controlled by the advanced communication bus architectures preferred by leading packaging machine original equipment manufacturers (OEMs) and end users, enhancing the application that value pneumatics technology supplies.
Pneumatics can be particularly effective for machine motion that combines or includes high-speed, point-to-point movement of the types of products that have the weight and size dimensions typically found in packaging machines. This includes indexing, sorting, and pick-and-place functions. It is also used for suction cups or noncontact transfer devices.
For example, on cartoning machines pneumatics can drive multiple functions: indexing the infeed of blank cartons onto the process line, driving machine components that help form the folds then close the carton folds, and moving glue guns or other sealing devices. In form fill and seal machines, its common to have pneumatics-driven clamping devices and heat sealers, as well as tension controllers on rollers discharging the plastic film that forms the bags being sealed.
Four factors continue to make pneumatics broadly appealing to machine builders in the packaging industry.
1. Cost of ownership: Most pneumatics components are relatively low-cost, and systems are relatively easy to maintain and repair without special training or outside specialists, which can add to operating costs.
2. High speeds: Pneumatic-driven systems move products through machine sequences at high speeds-typical systems support motion sequences of up to 5 m/sec (16 ft/sec), and higher-end cylinders support 11 m/sec (36 ft/sec); these rates satisfy a significant percentage of throughput rates found in many packaging machine applications, such as pick-and-place systems.
3. Easy integration: Pneumatic technology is easy to integrate into larger machine designs, highly modular, lightweight, and compact enough to be installed on moving machine elements such as linear modules.
4. Reliability: Pneumatic-driven systems offer the kind of long-lasting reliability expected from today's automation technologies. For example, one pneumatics suppliers' valve series has been tested to operate, without device failure, through 140 million duty cycles.
Manifold valves: Control the flow
All pneumatics systems work on the same basic principle: One air source provides all air pressure needed for the different components, and it is the valve system that controls the distribution and sequencing of the air to drive individual actuators.
Standard valve systems typically provide directional flow control; air is supplied through one valve to actuate a pneumatic cylinder and drive the motion cycle on a machine device, and the air is released through the manifold following a different path. Most packaging machines use 12-15 station valve manifolds, but more advanced designs that support up to 64 valves stations are available.
Another common valve configuration is called a 3/2 valve, in which a three-way valve supplies air to an actuator and then allows it to exhaust so the actuator retracts. This type of valve configuration can be a more compact design, since some manufacturers allow two 3/2 valves to be paired in one valve slice for greater flexibility in controlling motion sequences.